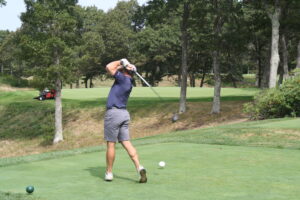 20th Annual CHC of Cape Cod
Golf Tournament
September 14, 2020
at Pocasset Golf Club

Thank you so much for being part of such a great day yesterday!
While we know this year has had its challenges we are extremely
grateful for the support of the over 100 golfers who participated in
this year's event and to all those who bid in our online auction.
This year's 20th annual tournament has successfully raised over $60,000 to date, which will enable us to further our mission: to improve the health of our community through the provision of comprehensive, high quality, compassionate care to all, regardless of ability to pay.
We look forward to planning next year's
21st Annual CHC of Cape Cod Golf Tournament
and hope you will join us then!
For more information or questions, please contact Chris Ellis: cellis@chcofcapecod.org, (508) 539-6000 ext. 1160.